How It All Began
I learned to crochet many years ago as a teenager and gave my creations as gifts, showering family and friends with doilies, dresses and bags.   I took a hiatus for many years, until a friend asked me to make her a doily and my creative juices began flowing again.  On the recommendation of a friend (slvilov.etsy.com), I put some of my scarves on Etsy. Before long, blankets, throws, rag rugs, hats, cowls, etc. were added to the mix.
Crochet for me is spontaneous as I would plan on making a particular scarf, and almost always, it evolves into a very different piece. I go with my gut, create as I go and love it. I enjoy shopping for yarn, thread and ribbon and letting the ideas flow as I fill the cart.  My mind is always busy thinking of new stylish and stunning creations, using my favorite – Bright Colors.
You can also find me at my Etsy store: https://www.etsy.com/shop/krochetkingdom
Here are some reviews I have received on Etsy:
Ivana Sheppard on Dec 30, 2015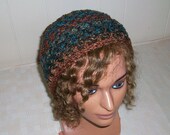 T. L..
on Jul 28, 2015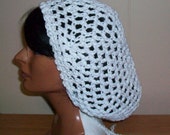 White Snood, Crochet Handmade, Cotton, Open Pattern, Draw String

crownlandcottage
on Dec 14, 2015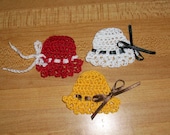 Handmade Crochet Hat Appliques, 100% Cotton Thread, Scrapbooking, Embellishments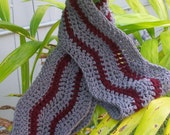 Grey and Burgundy Scarf, Handmade Crochet in Ric Rac Pattern with Fringe, Soft Yarn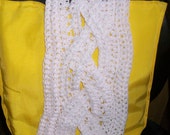 Scarf – White Braided with Fringe

valentinavaldes35
on Dec 8, 2013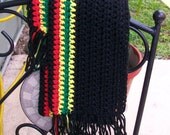 Black Afro Scarf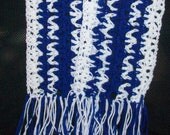 Royal Blue and White Scarf